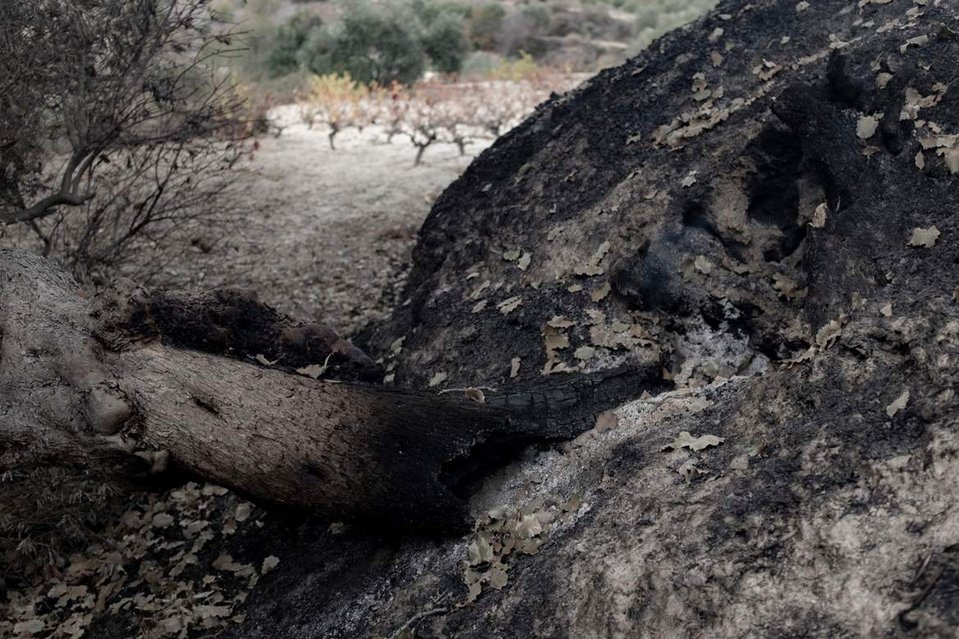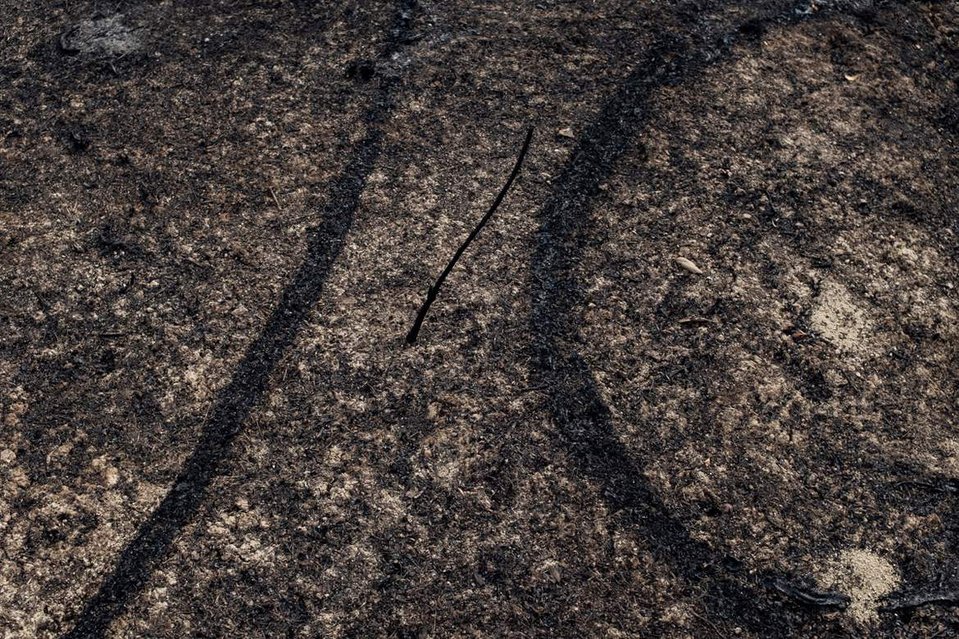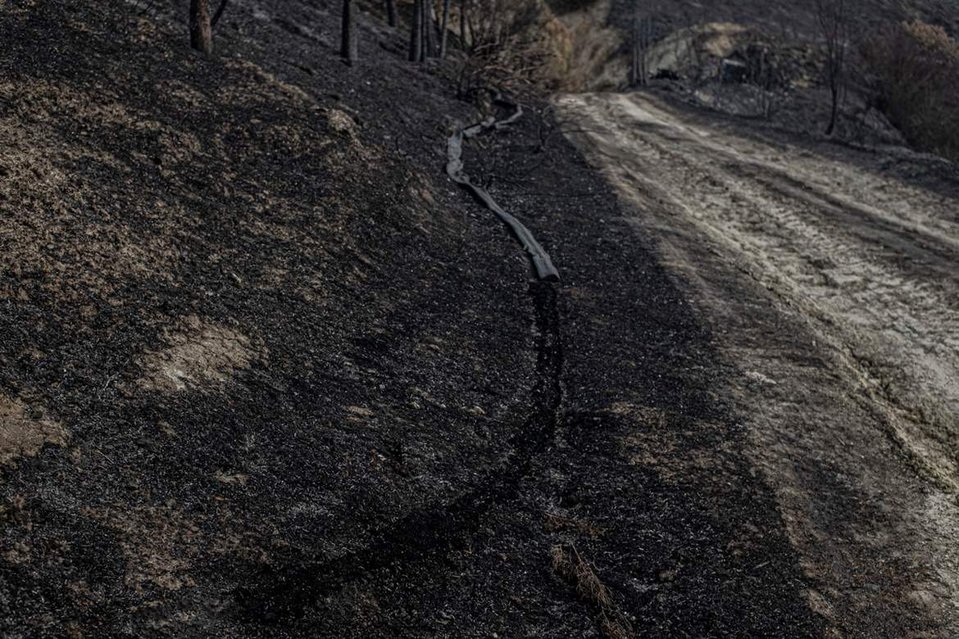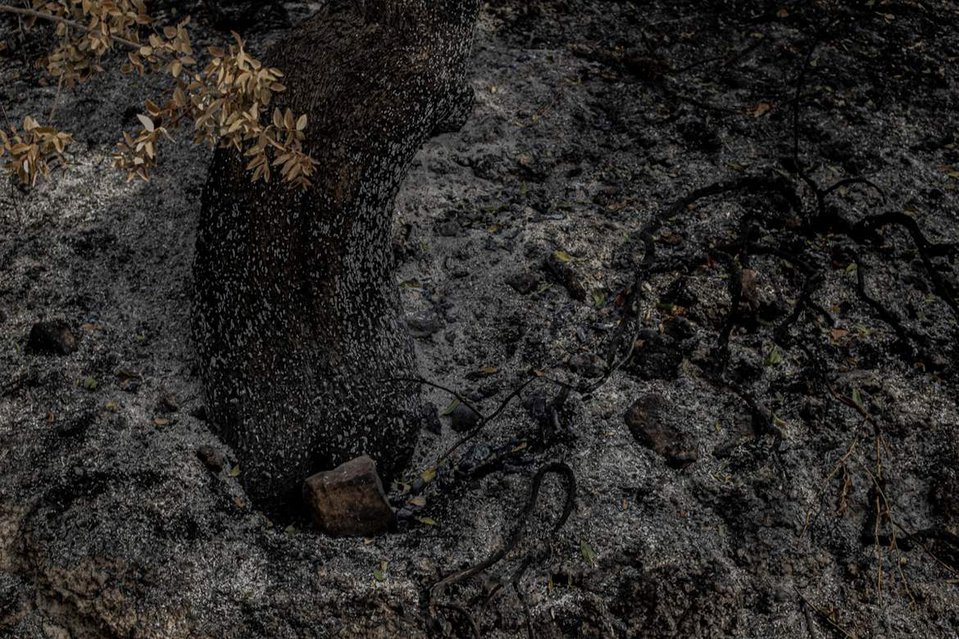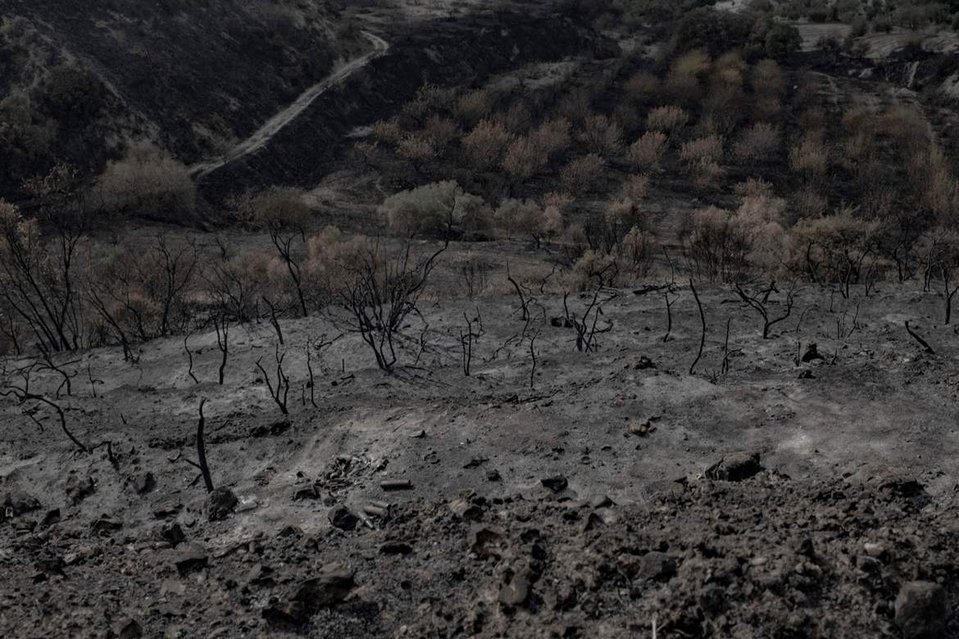 Earlier this year, Cyprus experienced the largest wildfire in its history in the Limassol District. The fire killed four people and required assistance from several other nations before it was brought under control. However, smaller wildfires have continued since then, including several in the vicinity of Paphos. As we work on our project focused on wildfires and climate change hosted by Kimonos Art Center, we've had the opportunity to visit the aftermath of wildfires in the nearby villages of Tala, Lemona, and Psathi.
Although some local fires are suspected to be the result of arson, their impact is heightened by rising temperatures, drought, and climate change. In fact, the Cyprus Department of Forests warns that climate change "is very likely to prolong the fire season and further increase fire ignition probability and propagation speed and is expected to result in more frequent fires, with severe environmental and economic sequences." Of course, wildfires that are caused or accelerated by the climate crisis also release even more carbon into the atmosphere, worsening the crisis.
Our visits to the scenes of these recent wildfires revealed a grim landscape with charcoal black trees and shrubs, blowing piles of ash, a pervasive burnt odor, and in at least one case, smoke still rising from a smoldering underground fire. The images we're sharing today provide an insight into what it's like on the ground at these locations.
However, our final project, titled "A Tree for the Forest," is not created in a documentary style but as experimental, large-scale panoramic photographs of wildfires created from a single medium format negative, which is then burned to emphasize the apocalyptic impact of many of these fires on the landscape.
The project also focuses on a hopeful development in the climate crisis. We use experimental digital photographs and video to explore the relatively recent discovery that trees communicate extensively through underground fungal networks. This discovery has important implications for our understanding of natural resources, biodiversity, and forest management.
Details of the exhibition – and some previews of the artwork – will be forthcoming very soon.